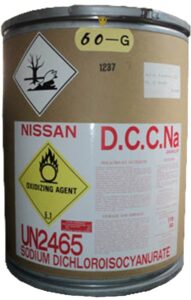 NISSAN DCCNa STABILIZED GRANULAR CHLORINE - MADE IN JAPAN
High available chlorine content: NISSAN DCCNa: 60%
Low – hygroscopicity and extremely high chemical stability.
Contains no insoluble substance and so dissolve completely.
Very economical disinfectant because they dissolve at appropriate speed.
Package: 50kg Drum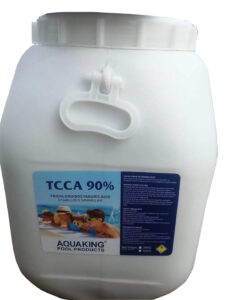 AQUAKING TRICHLOROISOCYANURIC ACID TCCA 90% STABILIZED GRANULAR
High available chlorine content: TCCA: 90%
Low – hygroscopicity and extremely high chemical stability.
Contains no insoluble substance and so dissolve completely.
Very economical disinfectant because they dissolve at appropriate speed.
Package: 25KG Pail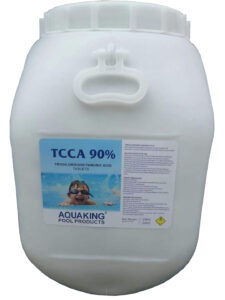 AQUAKING TRICHLOROISOCYANURIC ACID TCCA 90% TABLETS
High available chlorine content: TCCA: 90%
Low – hygroscopicity and extremely high chemical stability.
Contains no insoluble substance and so dissolve completely.
Very economical disinfectant because they dissolve at appropriate speed.
Package: 25KG Pail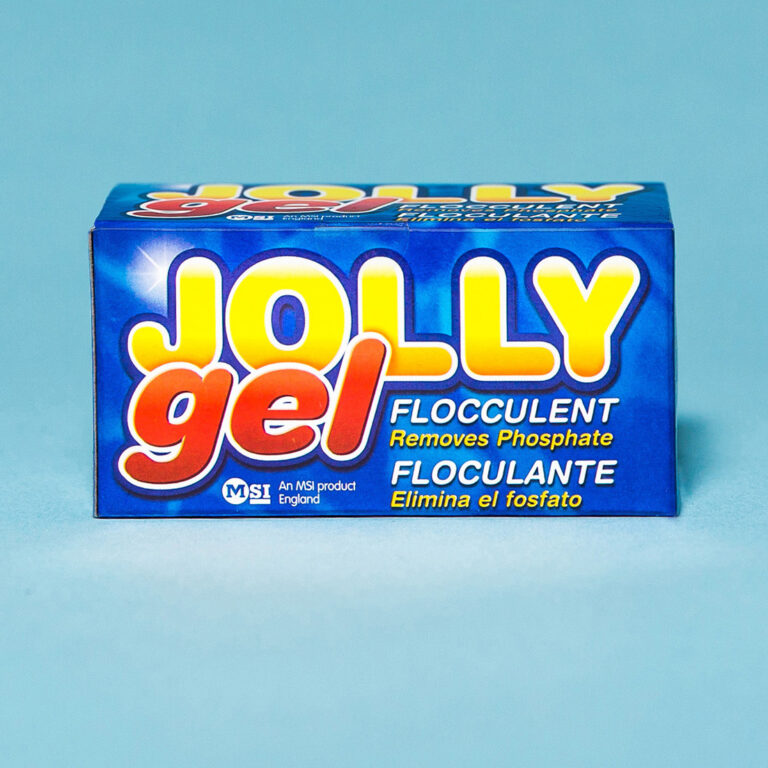 Jolly Gel Pool Flocculent - MADE IN UK
Because of the product's unique formulation, minuscule particles of dust can be removed from the pool water
Continues to work for up to 3 weeks
Removes algae spores
Reduces chlorine consumption
Prepares water to camera ready standards
Does not create clouding or residual dust
Places a clear membrane screen across the media to a depth of some 15cm (6")
Encapsulates the fine particles and holds them to the bed by means of a mild, glutinous formulation that is flushed away during backwash cycle
Quick dissolve cubes
Non-hazardous – safe transportation.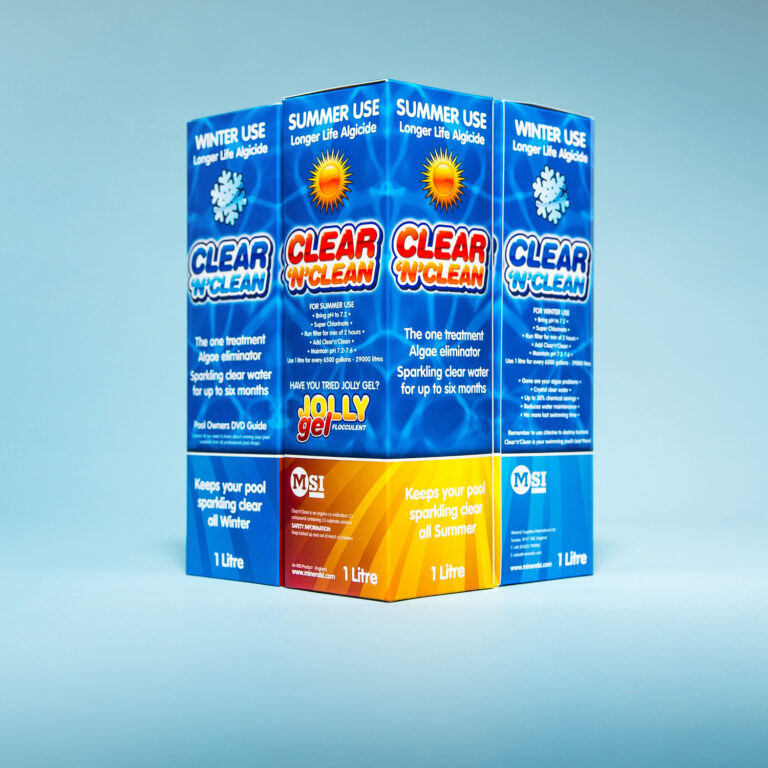 Clear'n'Clean - 6 Months Algaecide -MADE IN UK
Keeps water free from algae for up to six months
Formulated for use in both summer and winter
1-litre services 6500 gallons of water (29000 litres)
Reduces chlorine consumption by up to 30%
When Clear'n'Clean algaecide is added to the pool water, and the pool is not going to be used for long periods, there is no need to add chlorine – a saving
Tints the water with an appealing 'blue lagoon' appearance
The use of Clear'n'Clean algaecide will have a negligible effect on the pH
Clear'n'Clean algaecide is not affected by sunlight or temperature.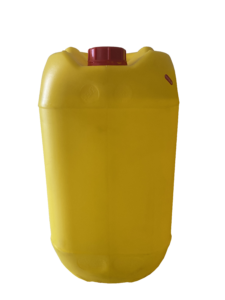 pH decreaser.
Cleaning the swimming pool tiles.
Package: 30 Liters Can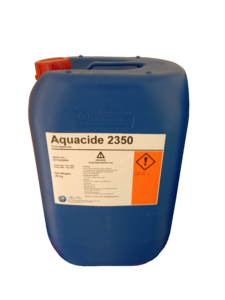 Prevents growth of algae in the swimming pool.
Package: 25 Liters Can.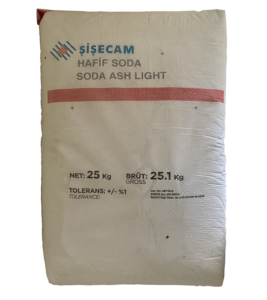 pH increaser
Package: 25 kg bag.